05 Feb

Callaloo Wrapped Mahi served with Cou-Cou

Callaloo Wrapped Mahi served with Cou-Cou

Chef Akins Glasgow gives us his take on Mahi and Callaloo. Callaloo is typically blended to create a delicious soup; although, this recipe calls for the Dasheen leaves to be lightly blanched, giving a slightly firm texture that when coupled with the creamy sauce, builds a beautiful, familiar Caribbean flavour.
This dish is served with Cou-Cou, but it can also be served with rice. Either way, it will look majestic when plated.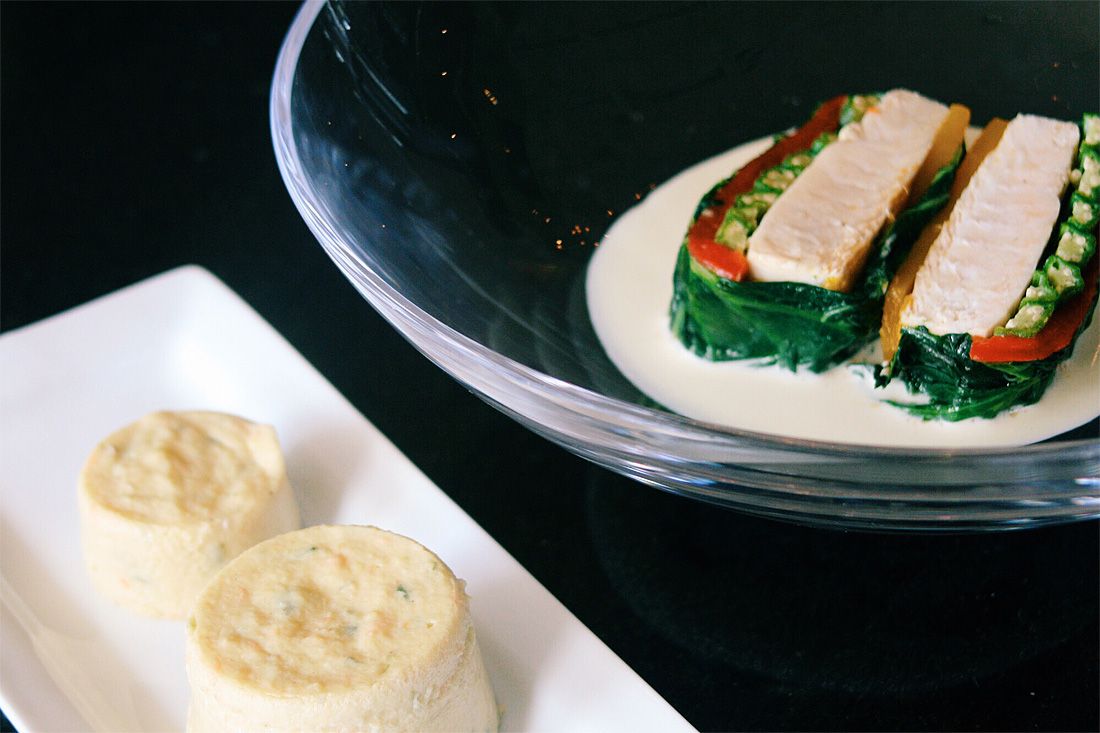 Callaloo Wrapped Mahi served with Cou-Cou
Ingredients
2 Dasheen Leaves
8oz Mahi Portion
5 Small Onions Sliced Thinly
4oz Pumpkin Sliced Thinly
2 Red Pimentos, blanched and deseeded
Salt and Pepper to Taste
One clove of Garlic
Sauce
One carton of heavy cream
Stock from fish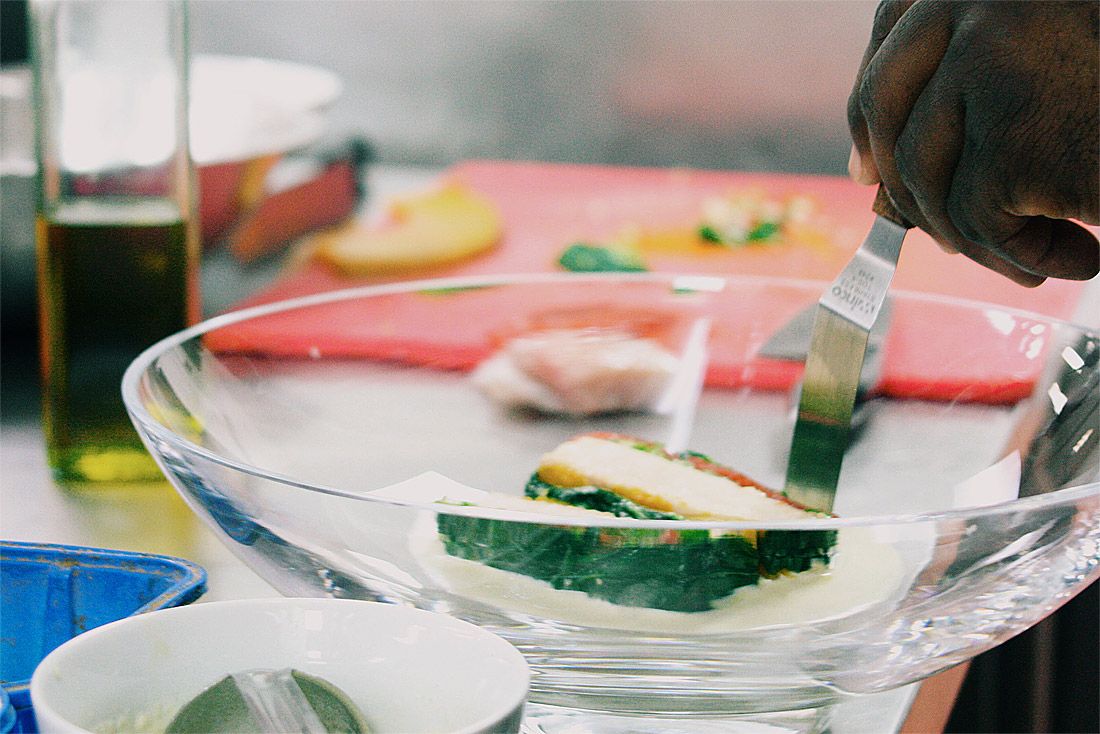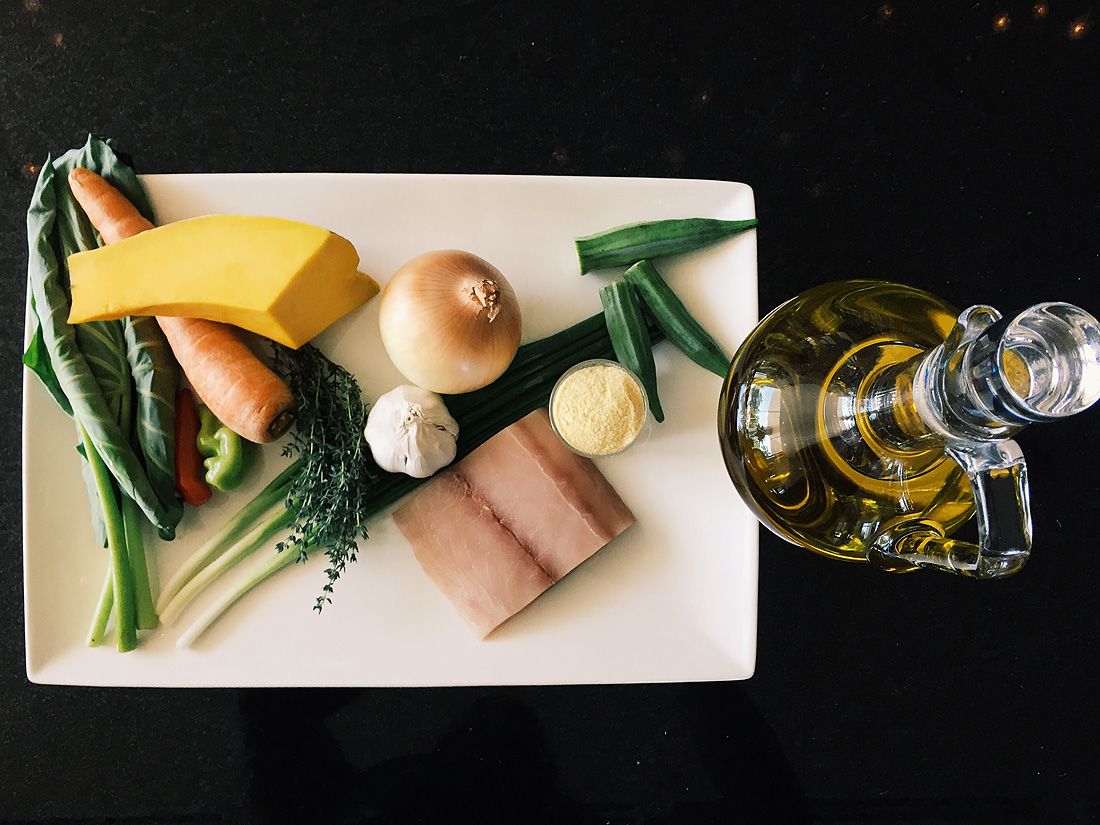 Preparation
Wrap the Mahi Portion with Blanched Dasheen Bush Leaves (see photo) Bring 2 Cups of water to a boil, add two pimentos, sliced garlic, sliced onions and season to taste with salt & pepper.
Simmer for 2 minutes, then set the wrapped Mahi Portion in the liquid, Leaving to stew over a high heat for six (6) minutes.
Gently spread the blanched dasheen leaves on the work surface area. Firstly place the Mahi on the centre of the leaves
Stack the sliced vegetables on top the fish portion then seal by enclosing dasheen leaves. Cut into slices with a sharp knife
Sauce Preparation
Use leftover stock from Mahi Preparation, reduce by half then add equal heavy cream to stock and reduce for four (4) minutes or until sauce is at a good consistency.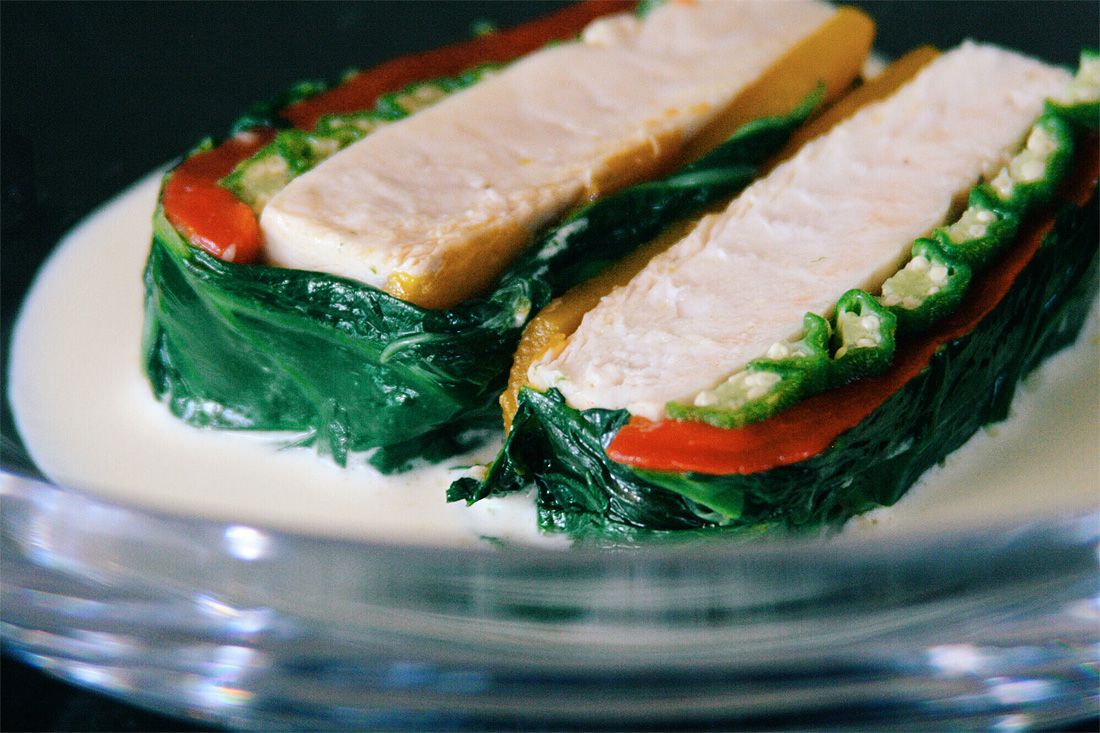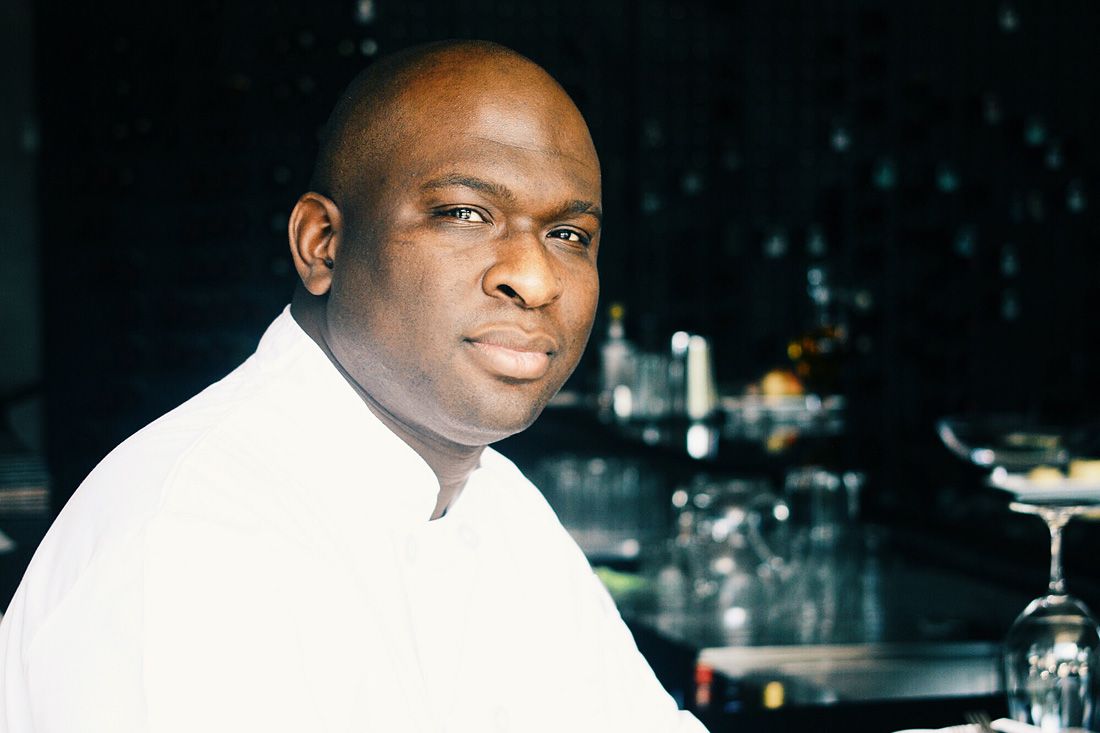 You can pick up  all your seafood groceries at:
Ocean Delight 307 Fernandes Business Centre, Eastern Main Rd. Trinidad
Website: oceandelighttt.com
Purchase online: http://ow.ly/XNaG6