24 Aug

Canboulay's twist to Fish and Chips

Nestled in San Fernando,  Sutton Street; Canbuolay has grown to be one of the established weekend hangout spots in Southern Trinidad. The name Canboulay is from the French, Cannes Brulees, which means burnt cane and is the precursor to Trinidad and Tobago's annual Carnival. The menu is very diverse and notably Caribbean. You can expect a traditional dish that takes on its own quality because of the unique caribbean infused flavours, which is such a pleasant surprise. Chef and owner, Damien Nandalal created a version of the old British classic – Fish and Chips. Being the experimental, genius that he is, he used our Banga Mary Fillets seasoned with a special blend of herbs and spices, dusted in flour and then perfectly deep-fried. Served with a unique blend of Curried Aioli Tar-Tar dressing, corn salsa and sweet potato fries.

Try this dish and tell us how well you fared!

Canboulay's twist to Fish and Chips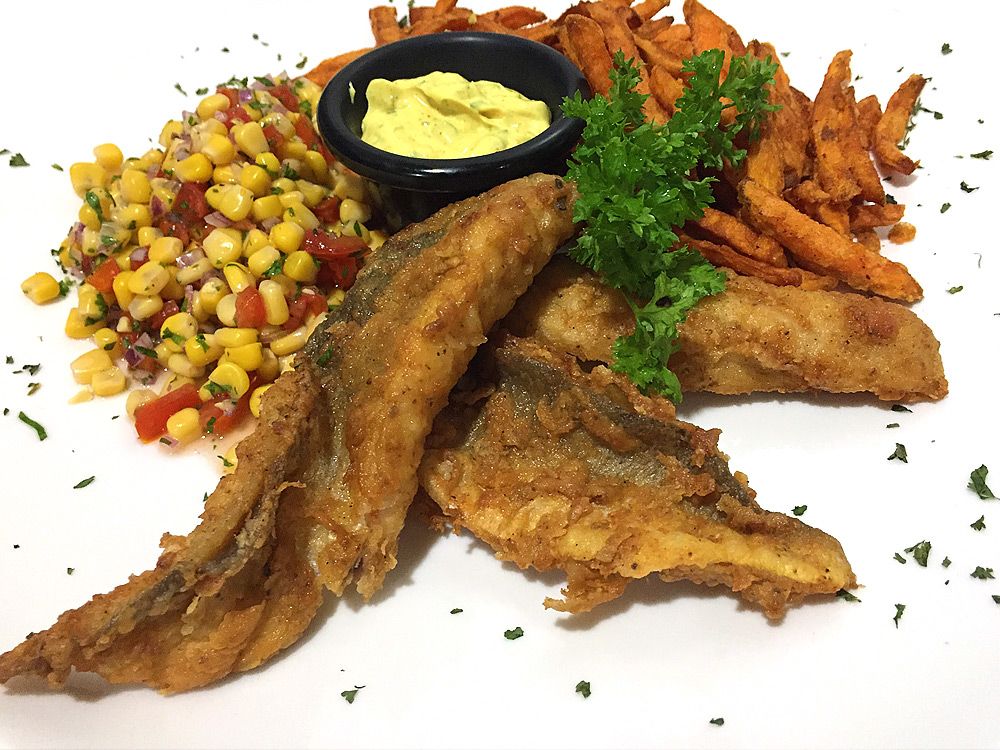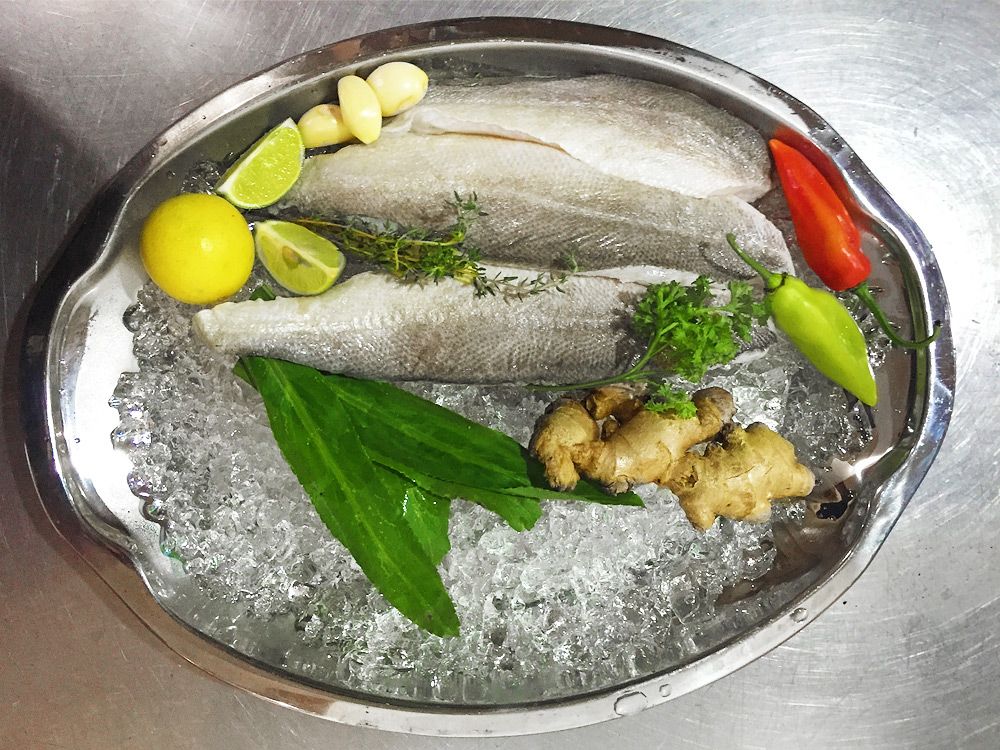 Dry rub (fish)
2 parts garlic powder
1 part paprika
1 part black pepper
1/2 part cayenne pepper
1/2 part Rosemary/fennel seeds
1 part brown sugar
Additional seasoning:
6 cloves garlic
3 pimento peppers
1 small piece ginger
Blend all ingredients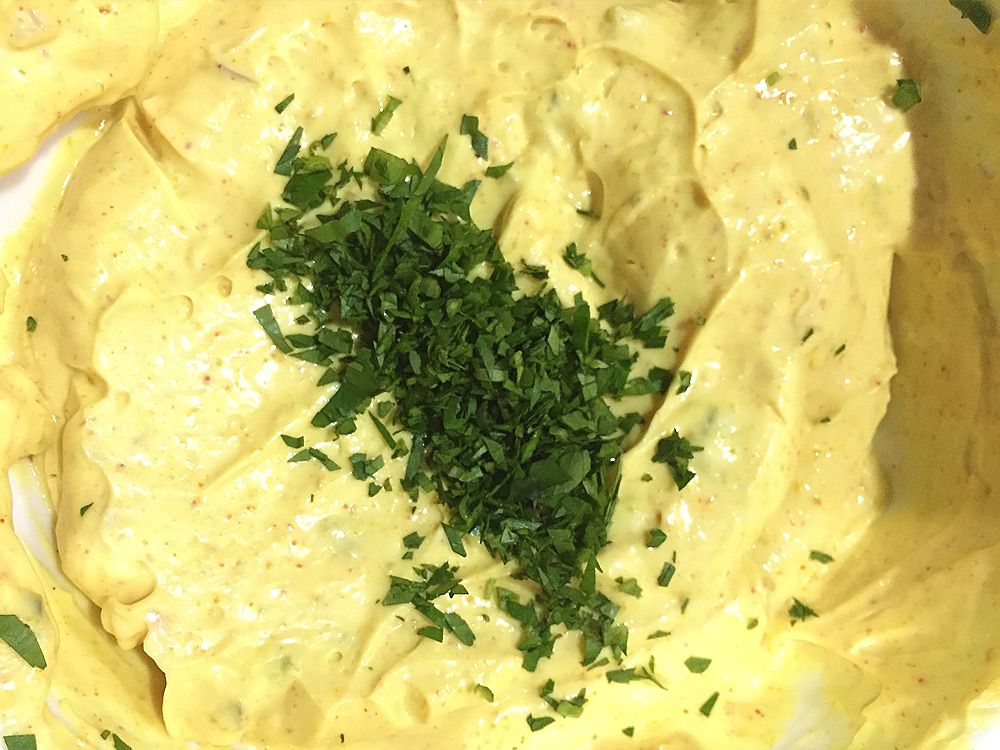 For the Curried Aioli Tar-Tar dip:
4 tbsp mayo
2 tbsp pickle relish
1 tbsp curry powder
1 tsp mustard
1 tsp minced garlic
1 tbsp brown sugar
1/2 tsp cayenne pepper
3 leaves Chandon Beni
1 sprigs of chopped parsley
Mix all ingredients.
For the Corn salsa:
1 can -(340grams) sweet kernel corn
2 medium tomatoes, diced with seeds out
2 tbsp chopped red onions
4 sprigs of chopped parsley
juice of 1 small lime
1 pinch of salt
1 pinch of black pepper
Mix all ingredients
METHOD:
Place fish skin side down on a flat dish, coat with dry rub seasoning and blended additional seasoning.Turn fish on other side and repeat seasoning. Coat seasoned fish with dry flour and deep fry until golden brown.
Place fish on serving a plate with seasoned French fries and Corn salsa. Place the Curried Aioli dip in separate small condiment bowl and add it to the centre of the plate. Garnish with fresh parsley.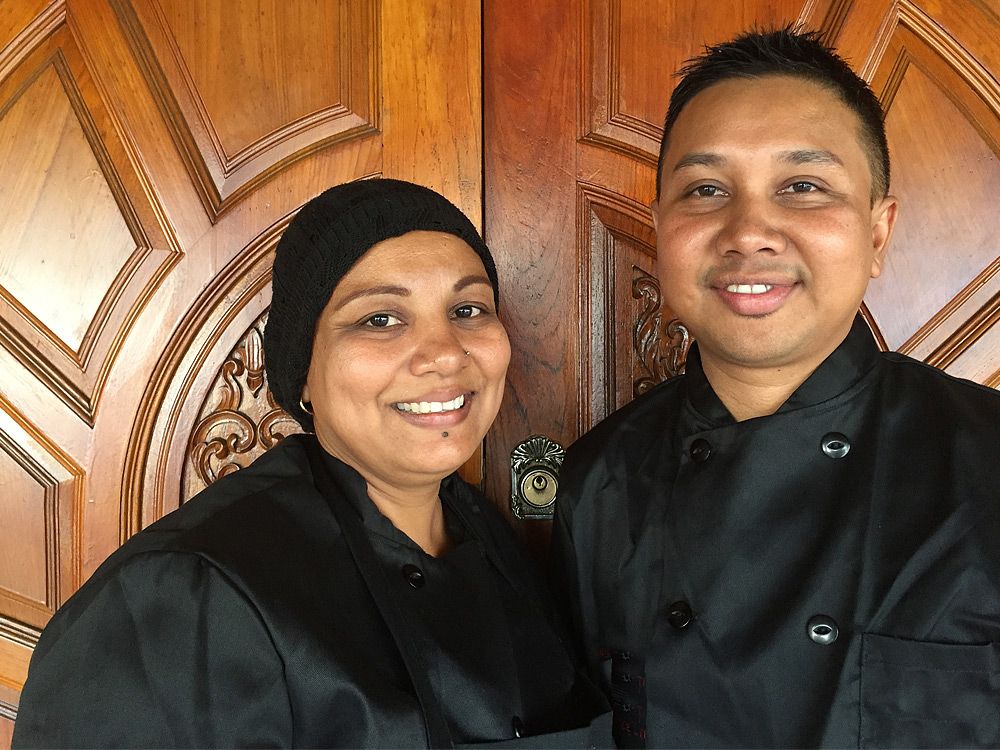 For bookings and reservations contact:
Address: 13 Sutton Street, San Fernando, Trinidad
Call: (868) 653 2138
website: www.canboulay.rest
email: canboulay2011@gmail.com
Our product of the month is Banga Mary Fillets
You can pick up this and all your seafood groceries at:
Ocean Delight 307 Fernandes Business Centre, Eastern Main Rd. Trinidad
Website: oceandelighttt.com
Purchase online: http://ow.ly/jSvr302Qm1G