20 May

Centro's Jam-Jam

Award-winning Executive Chef Raymond Joseph has many accomplishments under his belt. He participated in the Taste of the Caribbean regional competition held by the Caribbean Hoteliers Association. He won the Silver Award in the Chef of Year category and as team captain for Trinidad and Tobago, Chef Raymond and team also received the coveted Gold Award for the last two consecutive years.

It goes without saying that Chef Raymond is passionate about developing his culinary skills and we had the pleasure of meeting him at the Courtyard by Marriott Hotel in Port of Spain, Trinidad where he regularly serves the famous: Centro's Jam-Jam. Chef Raymond cooked up this meat trio in lightening speed and you will be happy to know, that as always, it is yet another simple and easy dish to prepare at home.

Try it this weekend and don't forget to post your creations on our Facebook page!

Centro's Jam-Jam (by Chef Raymond Joseph)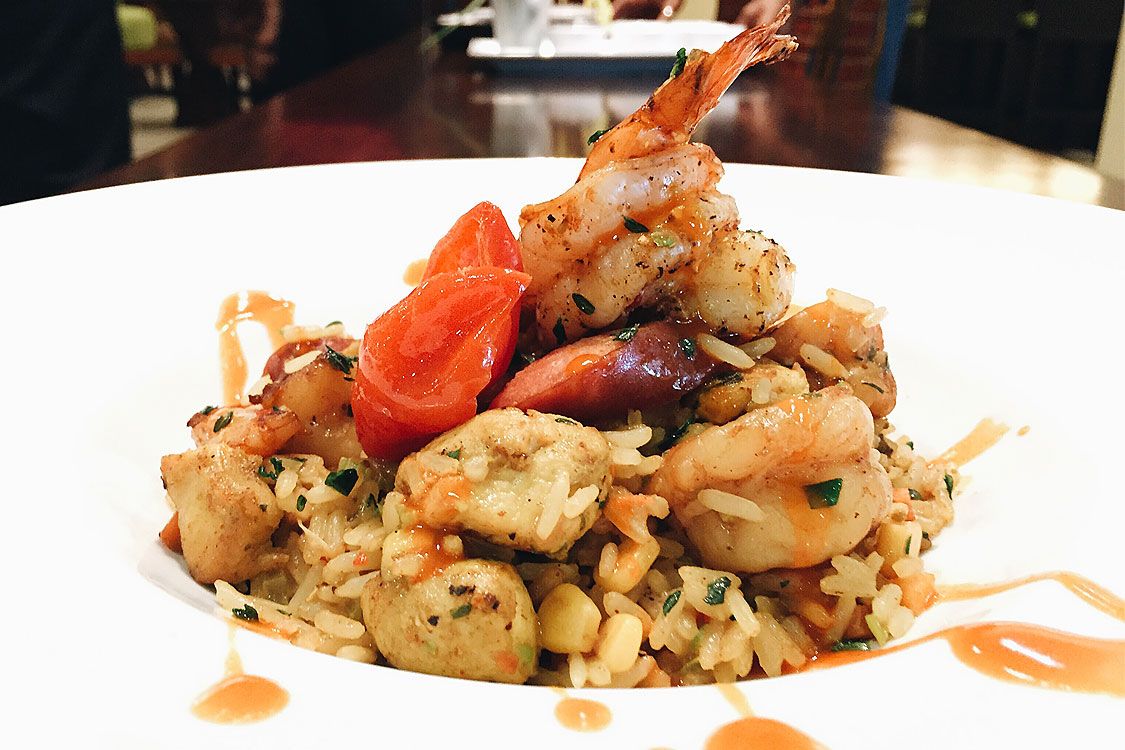 Ingredients
Shrimp (16/20) – 8oz. (seasoned)
Chicken breast cubed – 5oz. (seasoned)
Sausages – 2 franks
Mixed vegetables – 4oz
Pimentos – 2
Chives – 2 blades
Garlic – 2 cloves
Cajun seasoning – 1 teaspoon
Turmeric – .5 teaspoon
Coconut milk powder – 1 tablespoon
Vegetable oil – 1 teaspoon
Cooked rice – 8oz
Salt and pepper to taste.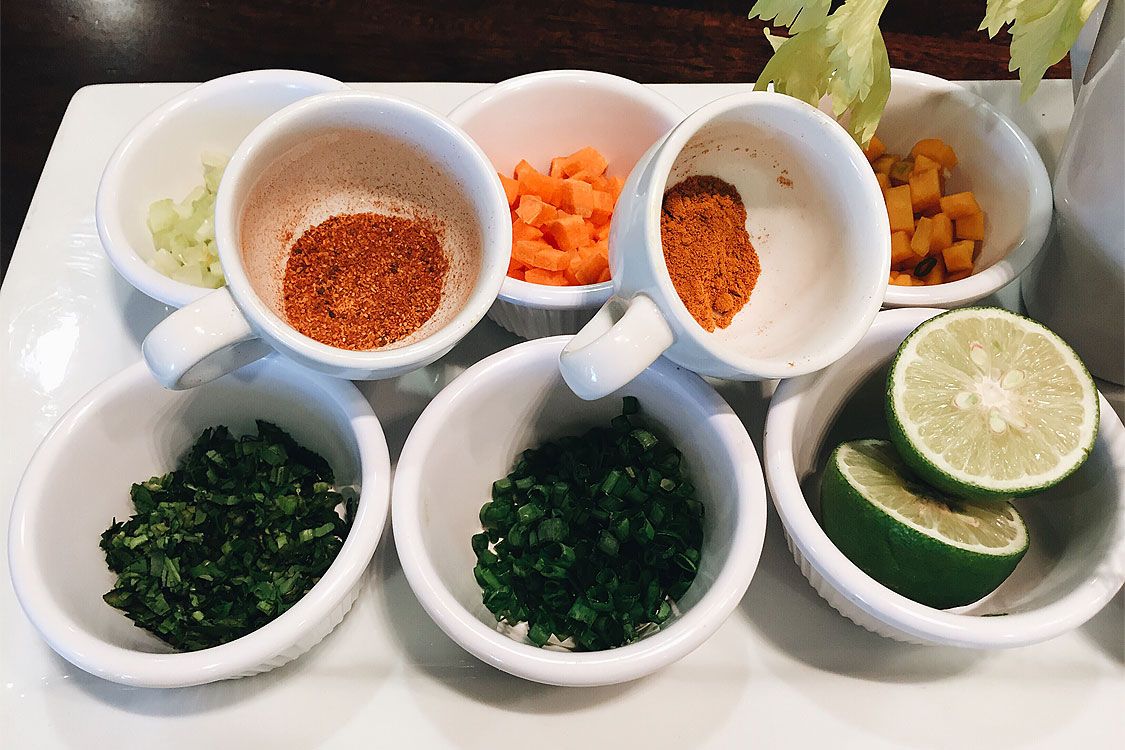 Method
In a hot frying pan add oil, chicken and stir, after two mins.
Place shrimp to the same pan and stir for an additional two mins.
Add all other ingredients except the rice, and add two pot spoons of water to finish cooking everything.
When reduced by half toss in cooked rice and taste for salt and pepper.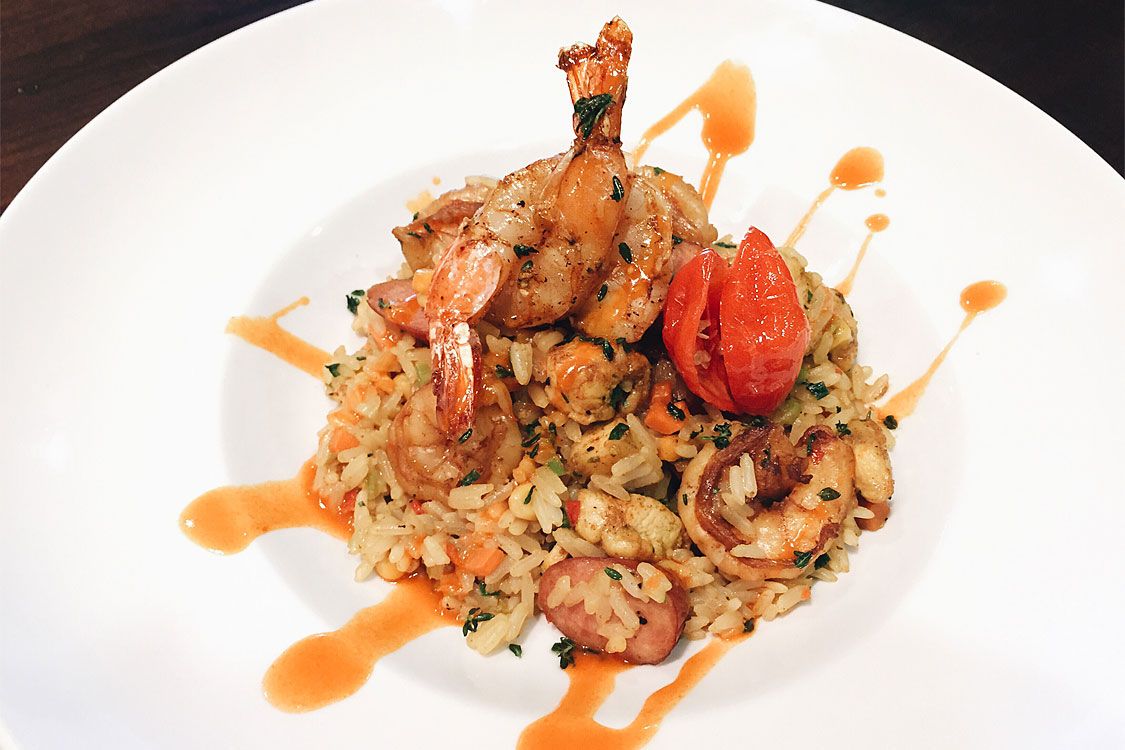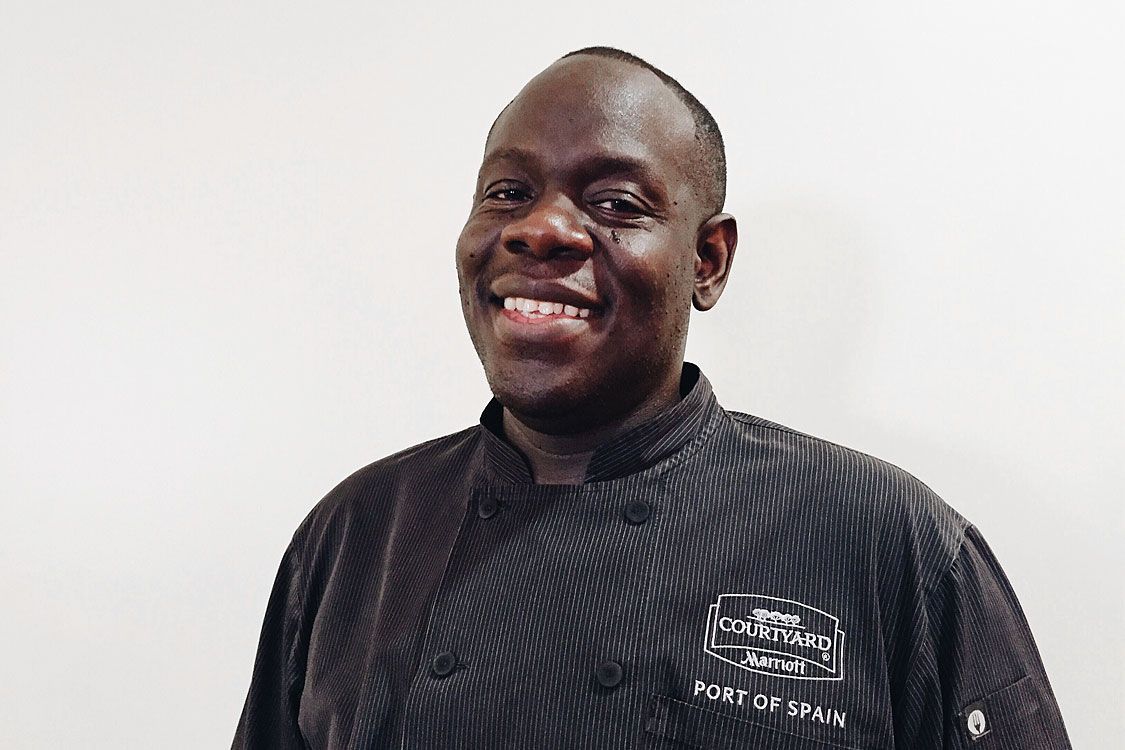 Courtesy:Â Â Executive Chef Raymond Joseph, of the Courtyard by Marriott Hotel, Port of Spain, Trinidad
You can pick up all your seafood groceries at
Ocean Delight 307 Fernandes Business Centre, Eastern Main Rd. Trinidad
Website: oceandelighttt.com
Purchase online: ow.ly/4njHmX