04 Nov

Chairman's Lambi bouillon by Chef Lance Mathurin

Executive Chef Lance Mathurin of Rizzoni's Ristorante Italiano, is a native of the island of St. Lucia. We spent some time inside the Rizzoni kitchen to see him prepare the Chairman's Lambi Bouillon.

Lambi is one of St. Lucia's favourite seafood delicacies and Chef MathurinI was inspired to show the versatility of using Lambi by providing this specially crafted, seafood broth. This weekend, create a beautiful romantic moment at home; it will be worth it.

Chairman's Lambi Bouillon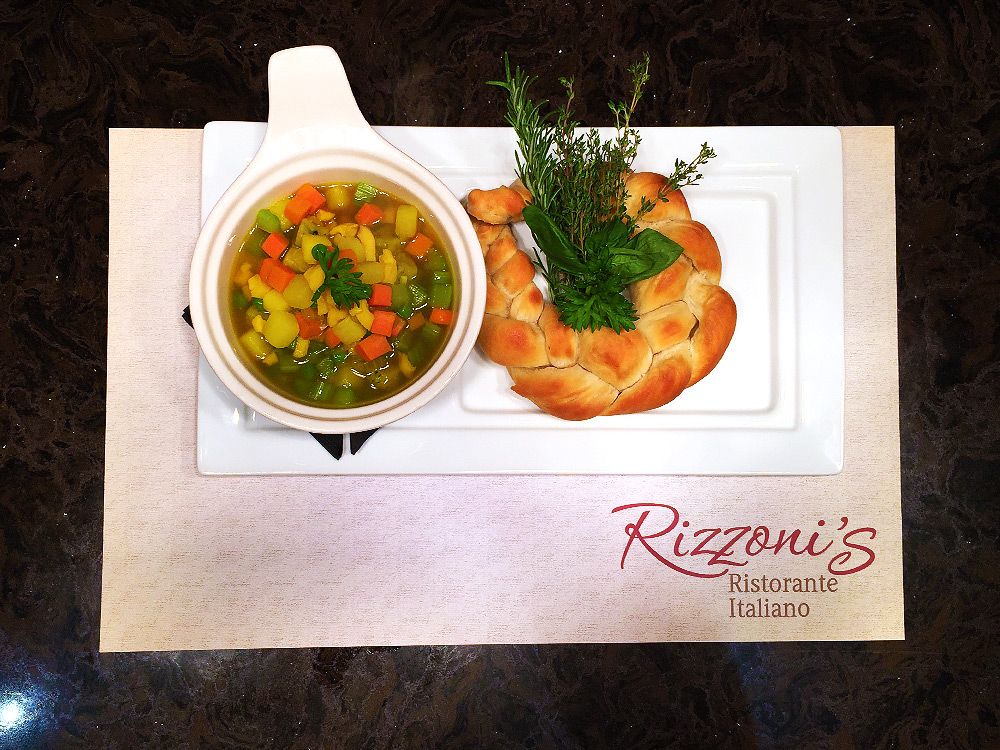 Ingredients
4 oz. clean, tenderise & dice pre-Lambi meat
2 oz. Dice Carrots
2 oz. Dice Onion
2 oz. Dice Celery
3 oz. Cornmeal and Spinach spinners (dumpling)
9 oz. Conch Stock
1 oz. Fresh Minced Garlic
3 oz. Peel and Dice Potato
1.5 oz. Green peas
1 tbsp. Chop Shado beni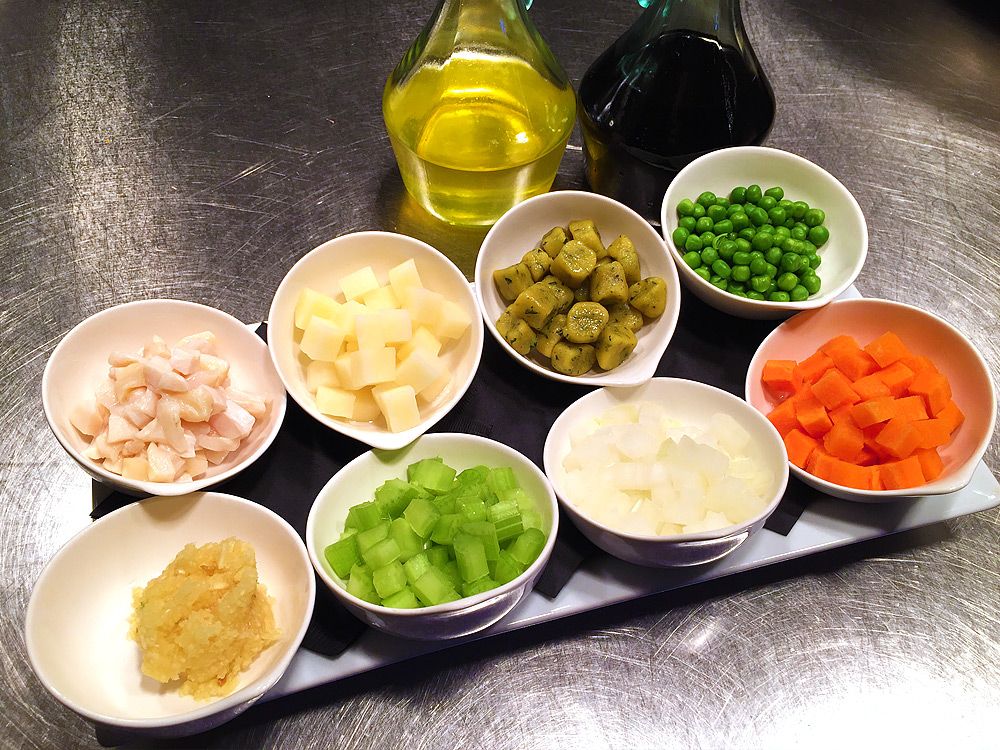 Method
Heat up cooking pot to medium high after adding in conch stock then bring to simmer
Add in Carrots, Onions and celery simmer for 4 mins, then add fresh garlic with potatoes
Bring to boil for 3 mins, then add diced lamb meat, green peas and cornmeal dumplings
Boil for an additional 5 minutes.
For The Cornmeal & Spinach Dumplings
1 Cup Flour
½ Cup cornmeal
1 tbsp. salt
3 oz. Chop spinach
1 tsp. garlic powder
1tsp. black pepper
2 oz. water
Method
Add all dry ingredients in a mixing bowl and whisk till all ingredients are in cooperated. Then add water and knead dough till firm
Place in a chiller for 30 minutes.
Afterwards, break down the dough into ½ inch dumplings.
Serve warm and accompany with homemade bread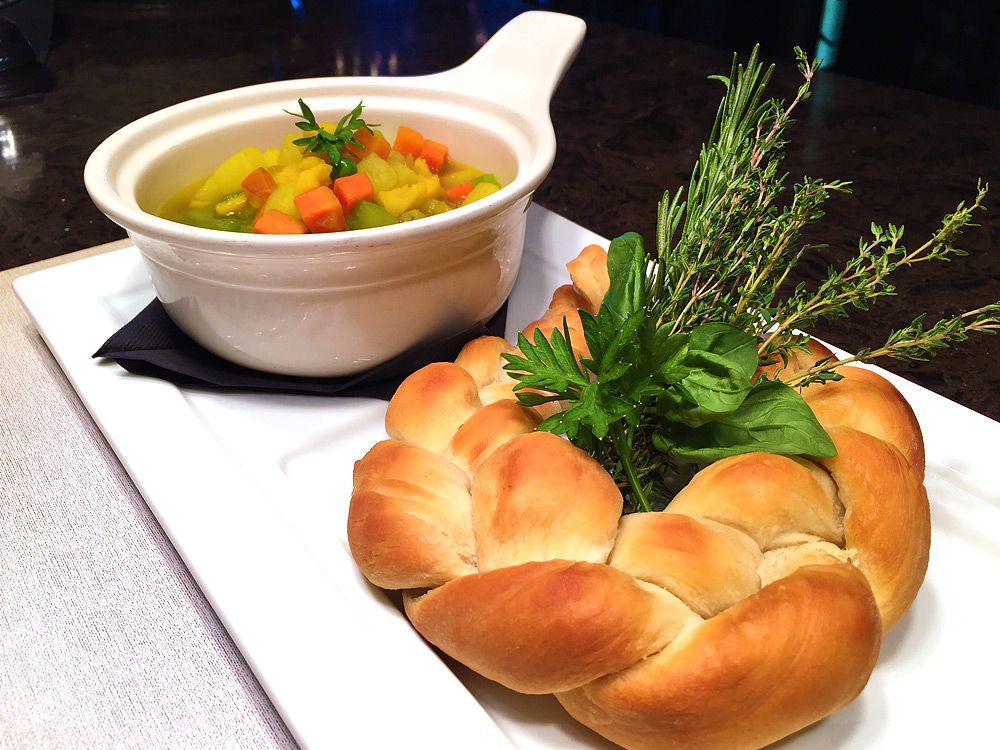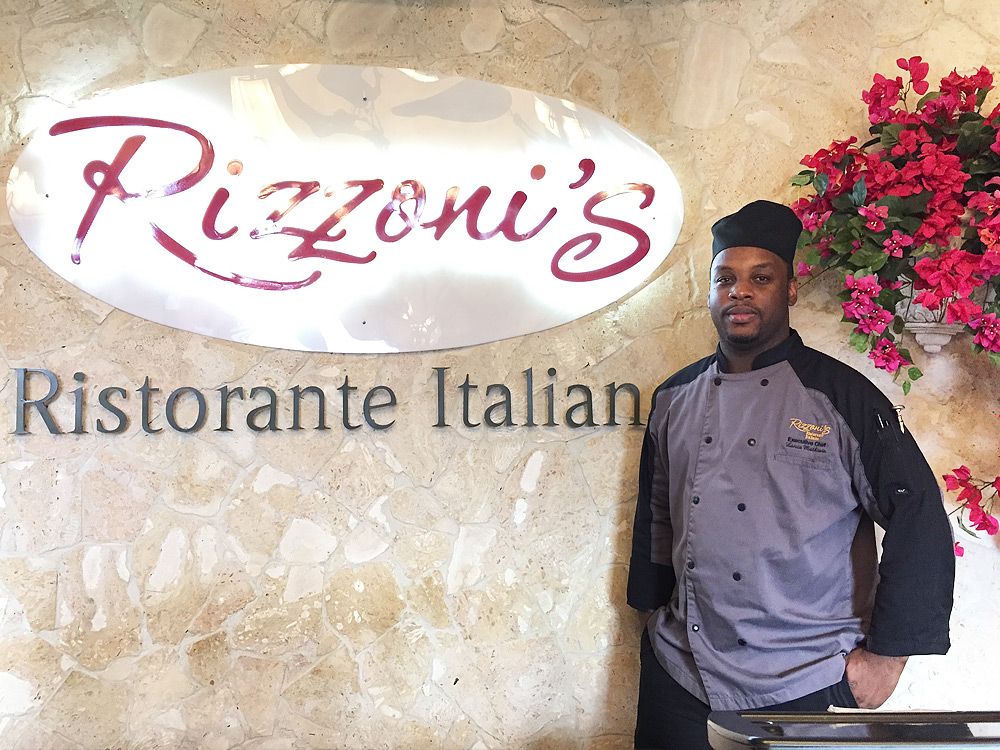 Visit Rizzoni's Ristorante Italiano and experience more delicious treats from Executive Chef Lance Mathurin. 
For more bookings contact:
Address: 1st Floor Fiesta Plaza, Movie Towne. Port of Spain
Call: (868) 627-7499
Facebook:@rizzonis
Our product of the month is Lambi! Stock up today.
You can pick up this and all your seafood groceries at:
Ocean Delight 307 Fernandes Business Centre, Eastern Main Rd. Trinidad