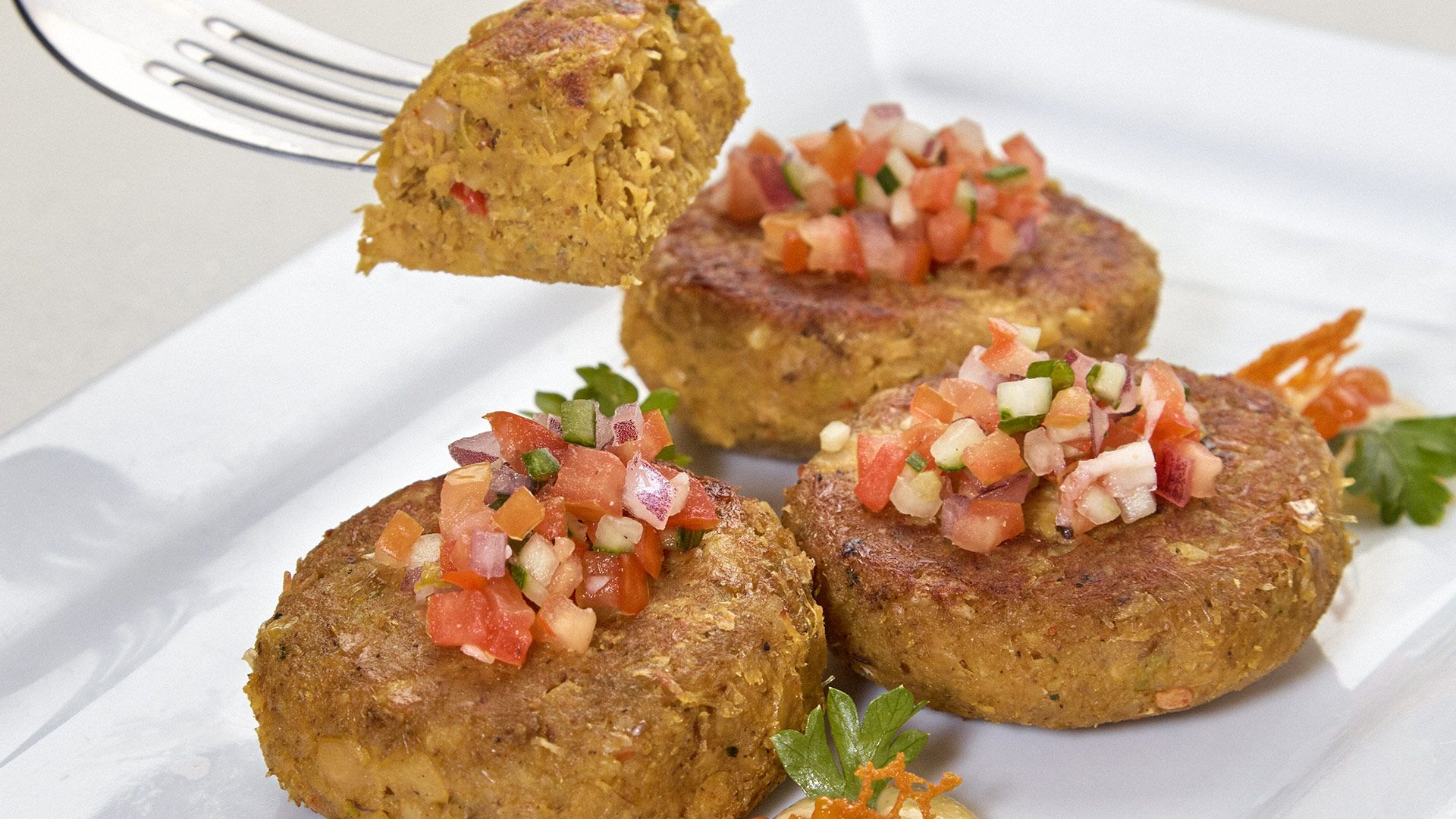 06 Oct

Crab Falafel with Garlic Aioli & Tomato Relish

Crab Falafel with Garlic Aioli & Tomato relish

(serves 1) prep time 15minutes
Ingredients
Crabmeat 6 oz (cooked )
Garbanzo beans 6 oz ( cooked and strained )
Coriander 1 tbsp
Garlic 1 tbsp ( chopped )
Onion 1 tbsp ( chopped )
Parsley 1 tbsp ( chopped )
Cilantro 1 Tbsp ( chopped )
Fresh Lime juice 1oz
Cayenne pepper 1 tbsp
Gluten free Flour 3 oz
Coconut oil 2 oz
Cumin 1 tsp
Salt 1 tbsp
Black pepper 1 tsp
Ingredients
Garlic Aioli ( serves 1) pre-time 5minutes
Garlic clove 4 oz ( roasted )
Lime juice 1 tsp
Mayonnaise 4 oz
Salt ó tsp
Black pepper ó tsp
Method – Crab Falafel
In Food processor add all ingredients except coconut oil. Form mixture into 4 oz balls and press down gently. In hot sauté pan add coconut oil. Place portioned mixture in hot coconut oil and cook on each side until golden brown.
Method – Garlic Aioli
Mix mayonnaise, garlic, lemon juice, salt, and pepper in a blender. Cover and refrigerate for at least 30 minutes before serving.