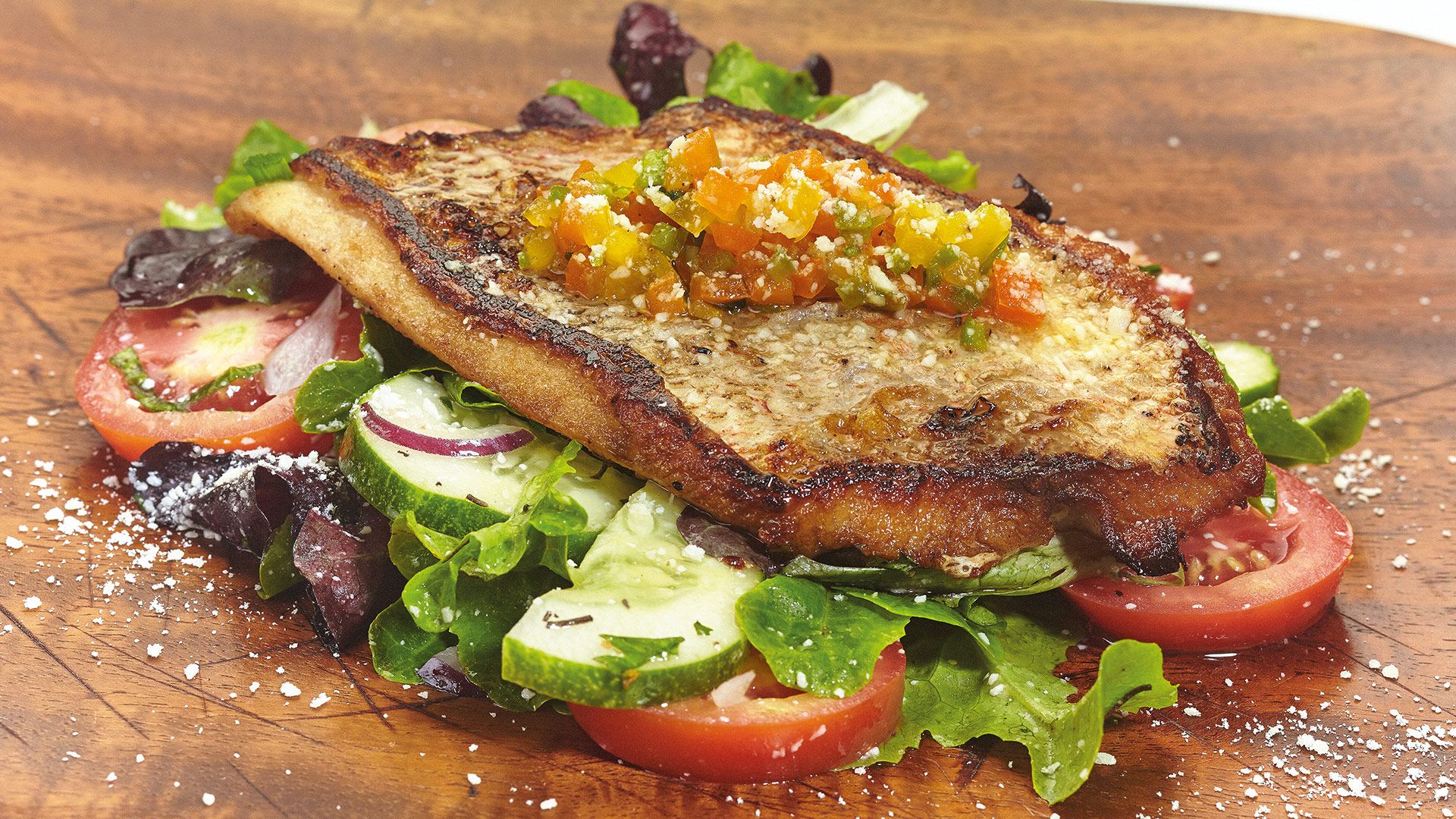 16 Jan

Pan Seared Red Snapper Salad
Ingredients
Ocean Delight Snapper Fillet 
Marinade
1 clove – Minced garlic

1 each – Chopped pimentos

1 tsp. – Minced ginger

1 tsp. – Rosemary

¼ tsp. – Chilli flakes

Salt and black pepper to taste
Salad Recipe
1 small – Cucumber

1 head – Lettuce

1 whole – Tomatoes
Directions
1. Marinate Snapper and refrigerate for 1 hour.
2. Heat sauté pan to moderately high heat.
3. Sear fish skin side down for 5 minutes or until skin separates from the pan easily.
4. Turn fish over and let cook for 3 more minutes on flesh side (lowered heat).
5. Wash and dry all lettuce and vegetables and mix with olive oil, vinegar, salt and pepper to taste.
6. Place salad in a dish, with cooked snapper.
7. Sprinkle parmesan cheese on top.