22 Jul

Seared Tuna Tataki

Chef Myles Marbella is the Executive Chef at Roll Sushi and owner of Myles Express at the age of 24.

Her day starts at 4 AM, where she preps to open Myles Express for 6 AM to 1 PM; from 1 PM to 3 PM she begins prep for Roll. She then naps for about an hour before working at Roll from 4 PM to 1 AM. "However, when you love what you do, it doesn't feel like too much of a sacrifice," she says.

"I always say do what you love, love what you do. You can't give up, especially, if you have a dream.
Marbella learned this lesson early in her short career. She had a passion for becoming the Hyatt's first female Sushi chef. She applied for a position nine times but was turned down on all occasions. She was accepted the tenth time.

At such a young age, Chef Myles is an inspiration, not only for other entrepreneurs but young women as well. Her steadfast nature and refusal to take 'no' for an answer allowed her to achieve her goals and break down barriers in a male-dominated industry.

Try Chef Myles' Seared Tuna Tataki and post your creations on our Facebook page!

 Read the full article on Chef Myles Marbella.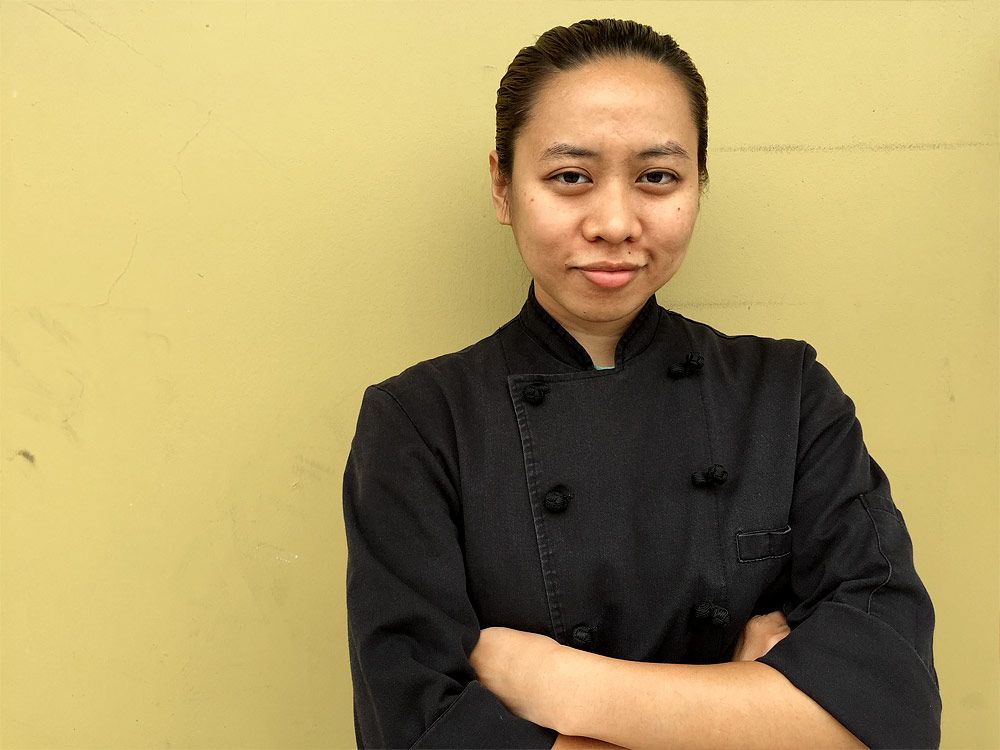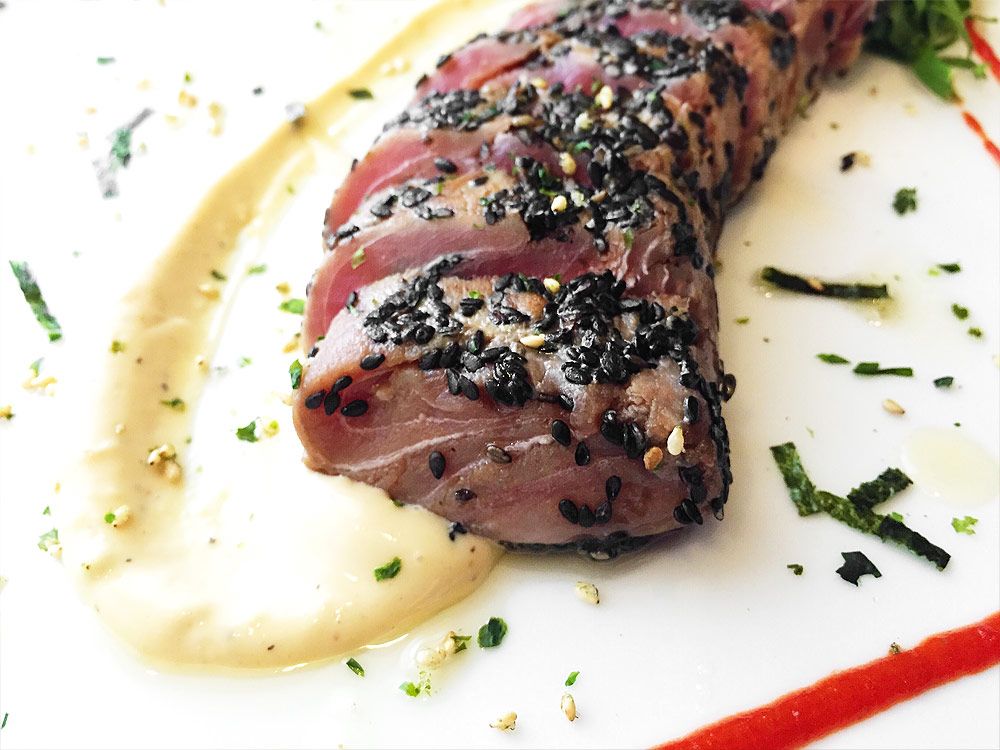 Seared Tuna Tataki
by Chef Myles Marbella 
·         3 tablespoons black sesame seeds
·         4 OZ Tuna loin
·         1 teaspoon wasabi paste
·         1 tablespoon cooking oil
·         1 tablespoon freshly squeezed lime juice (or other vinegar)
·         1 teaspoon grated fresh ginger
·         3 tablespoons avocado oil (or other oil)
·         Salt and pepper
·         2 large handfuls salad greens (optional)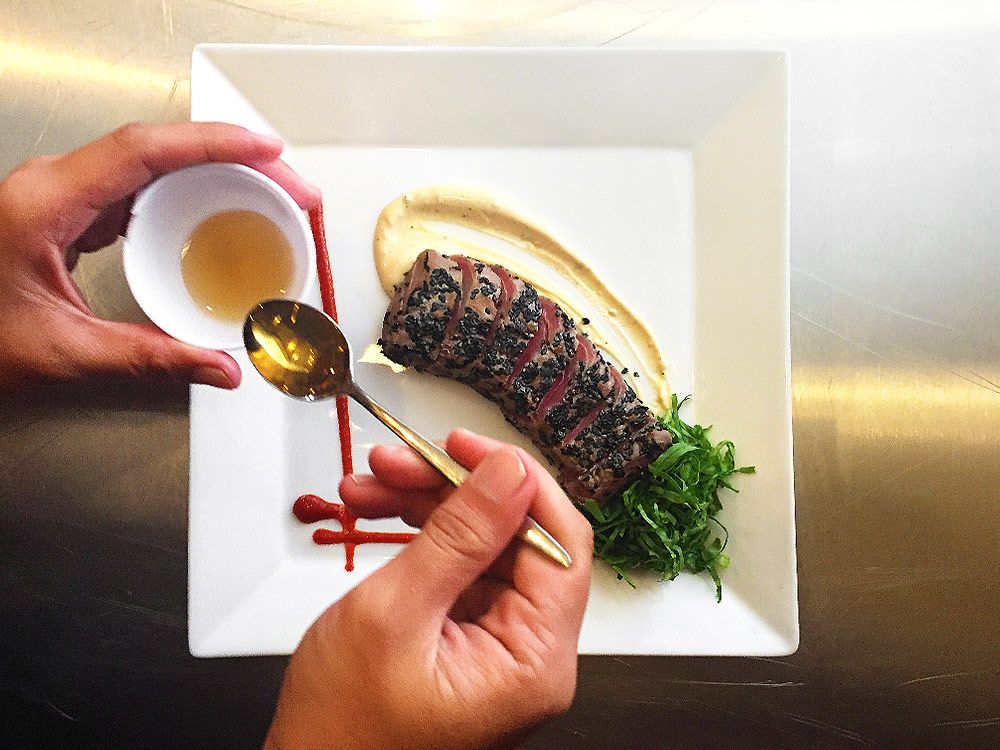 Method
In a shallow bowl, add the black and the white sesame seeds. Pat the tuna very dry. smear a bit of wasabi paste on both sides of the fish. Season the fish with salt and pepper.
Heat a frying pan over medium-high heat and add the cooking oil. When the oil is shimmering, carefully lay the tuna fillets in the pan, not touching. Cook for 2 minutes then flip the tuna. Cook for 2 minutes, then flip the fillets to its side to cook 1 minute. Flip one more time to cook the other side for 1 minute so that you have a good sear on all sides. Please take care not to burn the sesame seeds. If the seeds start turning brown too quickly, lower the heat. Remove the fish to a plate.
In a small bowl, whisk together the lime juice, ginger and the oil. Season with salt and pepper to taste.
Slice the fish into thin slices and arrange on a plate. Drizzle some of the lime-ginger vinaigrette over the fish.
Toss the remaining lime-ginger vinaigrette with salad greens, if desired.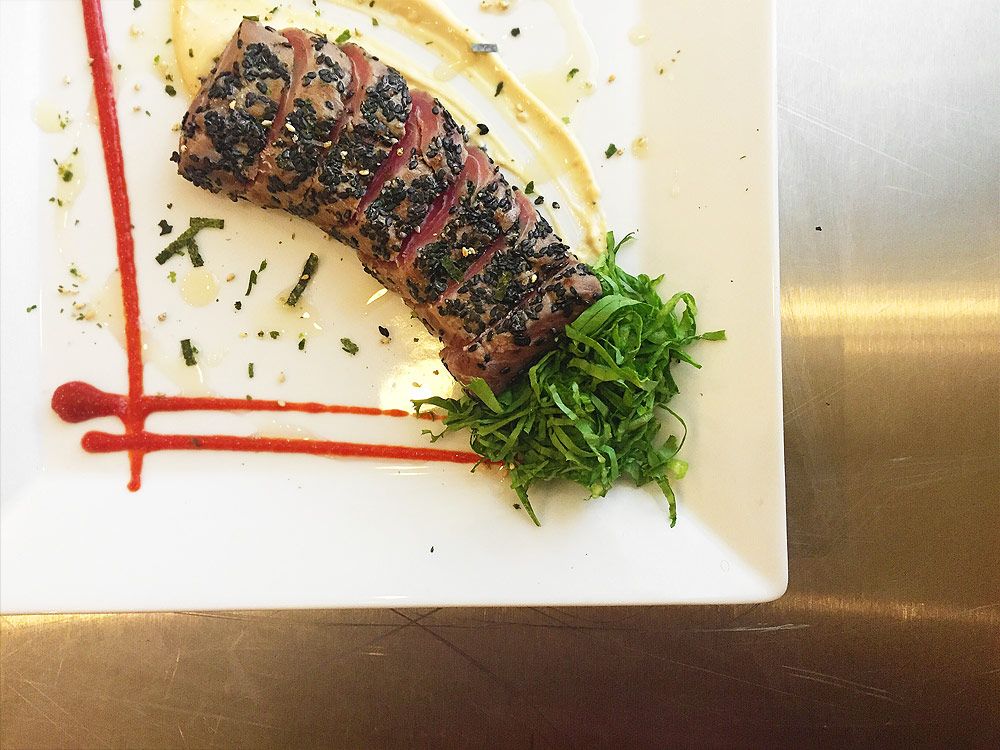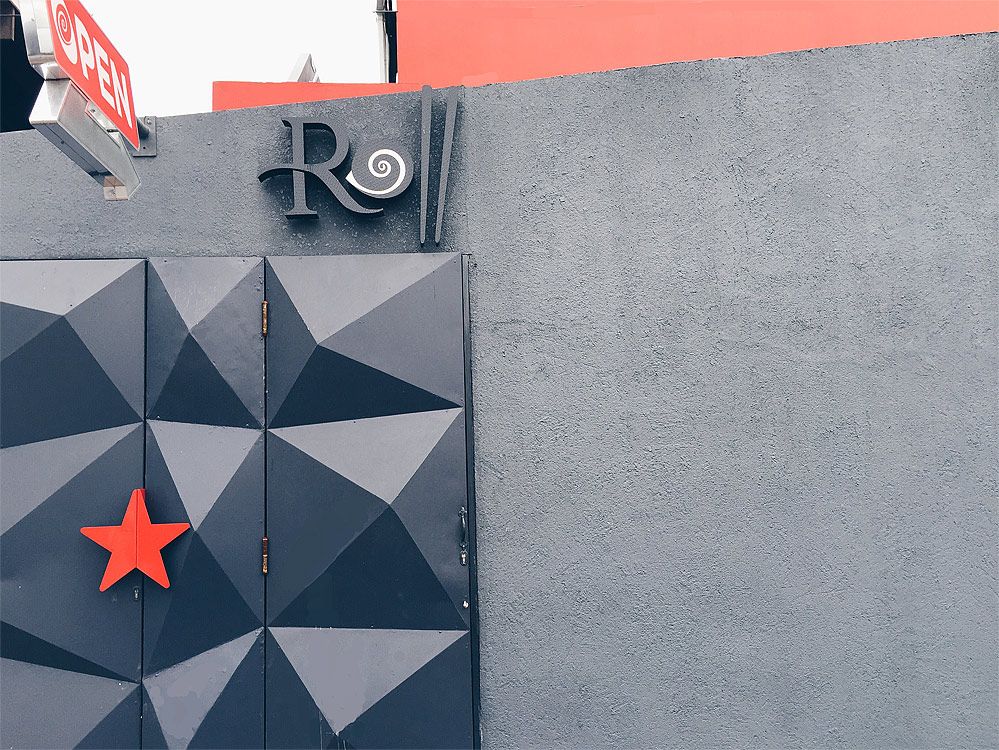 Check out Roll Sushi on Facebook:Â http://ow.ly/CN7L302vt4W
33 Carlos Street, Port of Spain, Trinidad
Reservations: Â 868 720 Roll