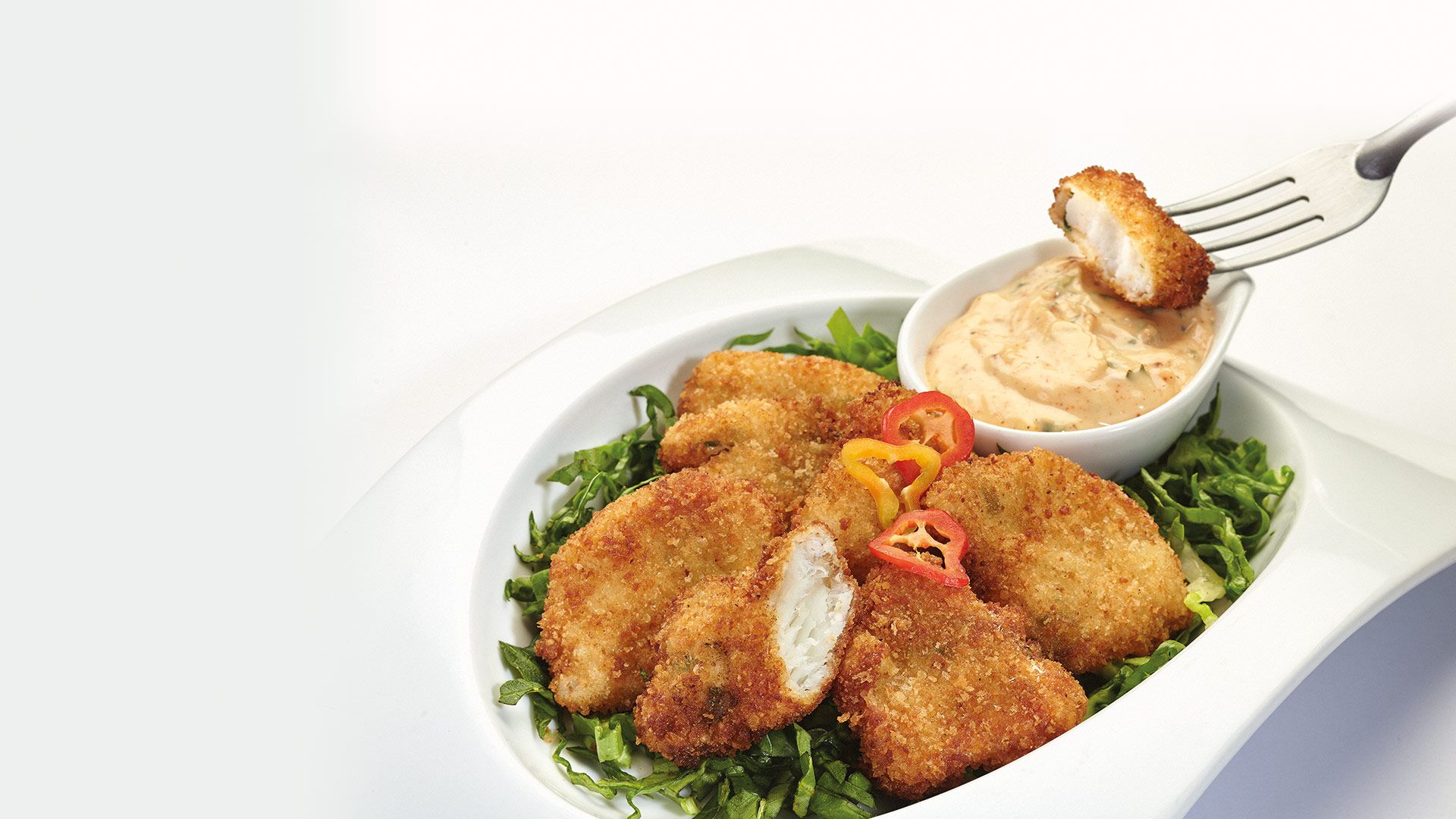 16 Jan

Shark Bites with Spicy Scallion Aioli

This recipe uses Blue Shark Portions
Ingredients
1 cup – Mayonnaise

1 tsp. – Paprika

½ tsp. – Chilli powder

1 tsp. – Red pepper flakes

1 tbsp. – Tomato sauce

2 cloves – Minced garlic

3 leaves – Chopped shadon beni

1 tsp. – Lime juice
Breading
2 each – Eggs

1 cup All purpose flour

1 ½ cup Breadcrumbs

½ Liters Vegetable oil (any desired frying oil)
Shark Marinade (8 oz Shark)
2 tbsp. – Lime juice

1 tbsp. – Garlic

3 leaves – Shadon beni

Salt and black pepper to taste
Directions
Mix all aioli ingredients in a small bowl and set aside in the refrigerator once fully incorporated.

Cut shark into desired pieces (recommended 3 inches in diameter) and marinate in the above ingredients.
Note – Shark is best cut and marinated while semi-frozen, to maintain quality.
In three bowls arrange flour, breadcrumbs and eggs separately.

To bread fish, dip marinated fish pieces into the flour, lightly dust, then dip into egg wash, and lastly into the breadcrumbs.

Heat oil to a moderately high heat (350 degrees F).

Fry shark pieces for 6 minutes. Set aside to drain.