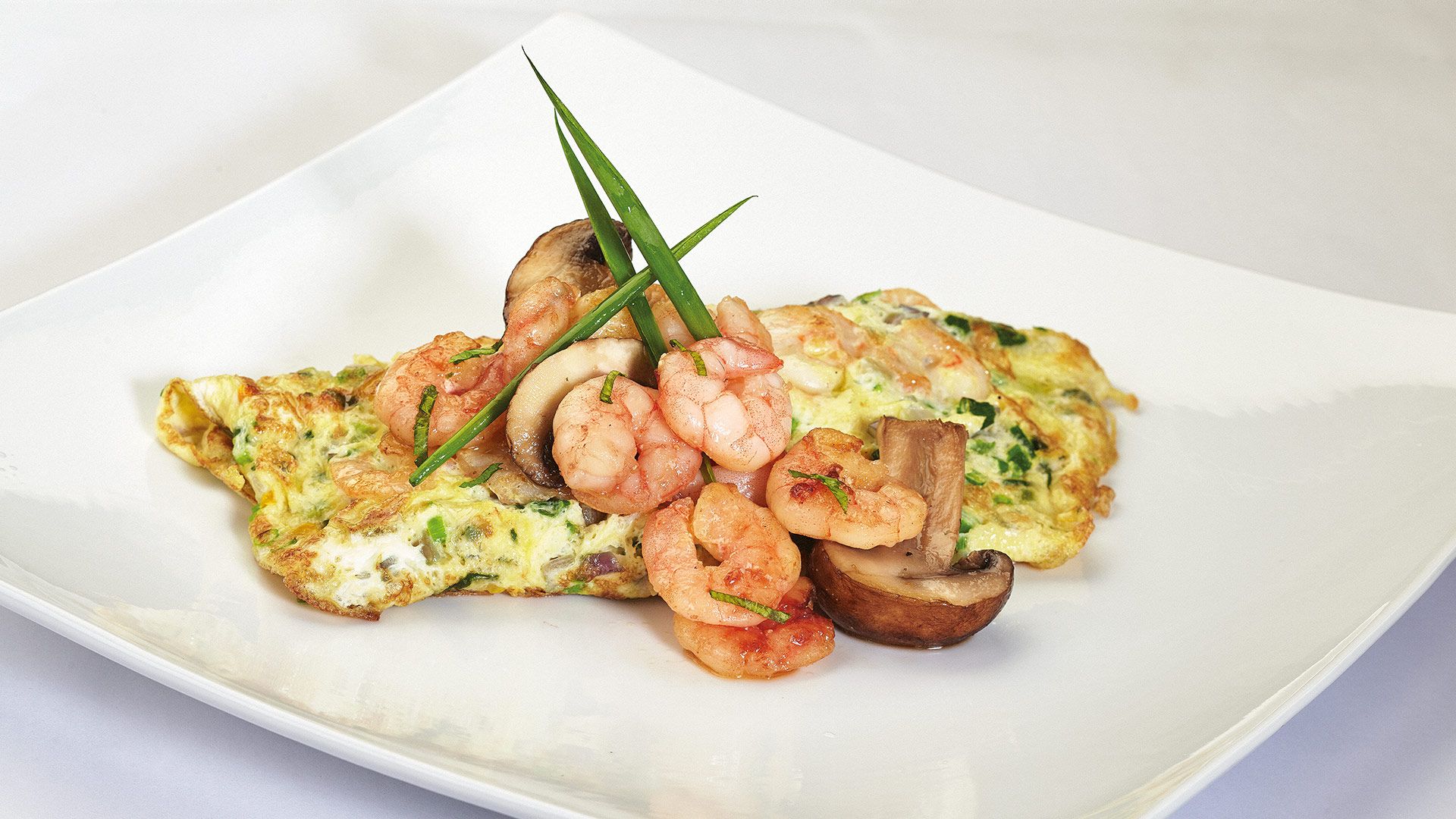 16 Jan

Shrimp and Mushroom Omelette
Ingredients
2 oz. -Ocean Delight Small Shrimp Raw Peeled 61-70

1 oz. – Butter

2 each – Eggs 

2 cloves – Minced garlic

1 tbsp. – Chopped chive

1 tbsp. – Minced onions 

1 tsp. – Chopped celery

2 tbsp. – Cheddar cheese

2 each – Button mushrooms

Salt and black pepper to taste
Directions
Beat together in a bowl the eggs, garlic, chive, onions and celery seasoning with salt

& black pepper to taste then set aside.

Heat sauté pan to moderate heat then add butter.

When butter begins to froth add shrimp and mushrooms and sauté for 3 minutes.

Remove half of the mixture and set aside.

Lower heat and Pour egg mixture into pan forming an even layer.

Place arugula, shrimp, mushrooms and cheese in the pan on one side of the eggs leaving space to close omelette with the other half.

Once enclosed use a spatula to gently remove the omelette from frying pan.