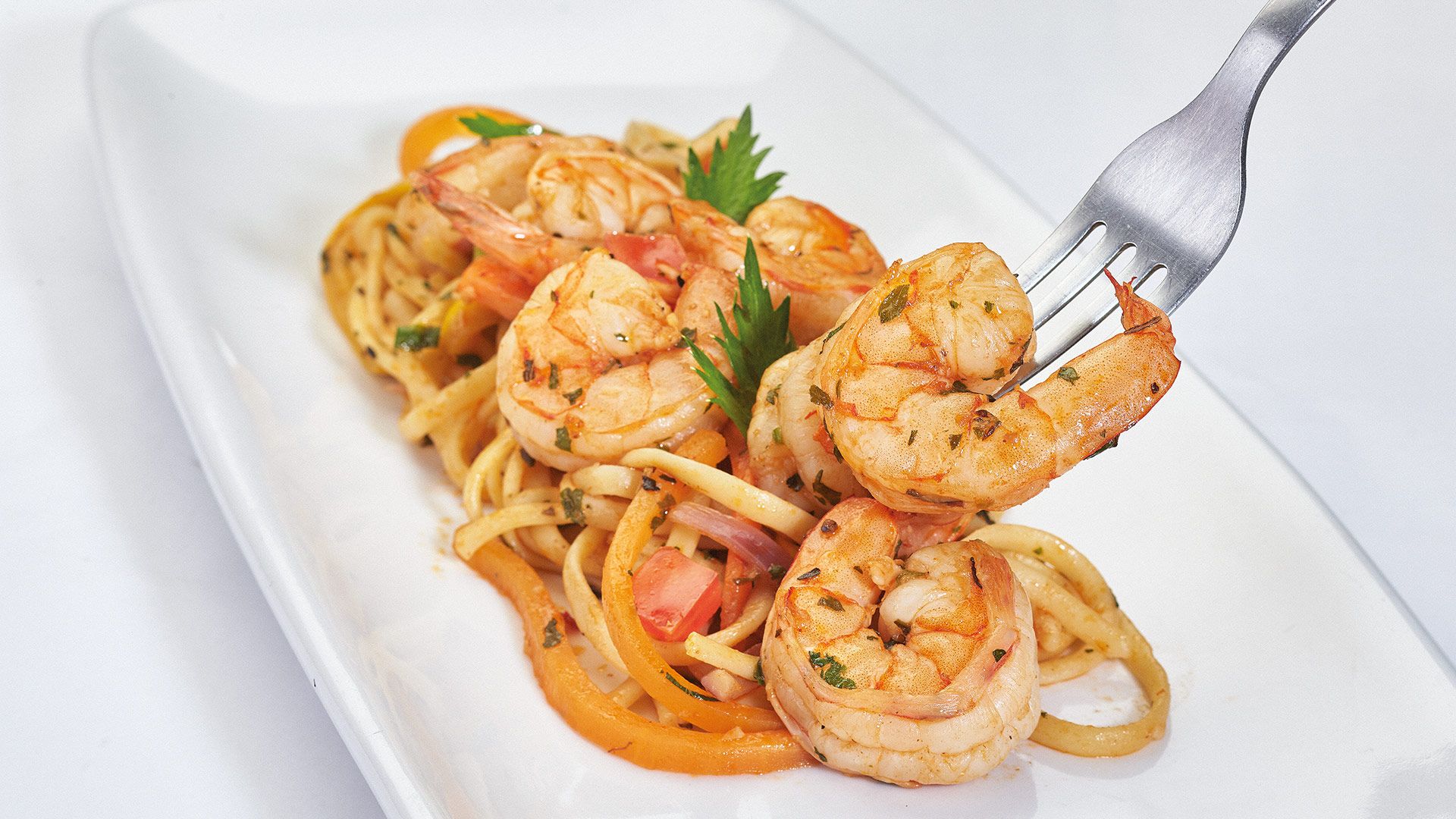 16 Jan

Shrimp & Vegetable Linguine
Ingredients
1 pk (1 lb) – Ocean Delight Jumbo Shrimp Raw EZ Peel 21-25

1 box – Linguine pasta 

4 cloves – Minced garlic

1 tbsp. – Oregano

3 tbsp. – Olive oil 

1 tsp. – Paprika

½ tbsp. – Fresh chopped parsley / dried parsley

2 1/2 cups – Tomato sauce

1 whole – Carrot (sliced)

1 whole – Zucchini (sliced)

2 oz. – Sliced red onions
Directions
Bring water to a boil in a large stockpot.

Add linguine and salt to taste in stock pot and cook for 12-15 minutes until cooked.

Drain and set aside.

In a separate large sauté pan, heat to a moderate temperature then add olive oil.

Add to the hot pan the shrimp, carrots, onions, paprika, oregano, garlic, and sauté for 5 minutes.

Once shrimp is cooked remove and set aside, then add tomato sauce, linguine, parsley stir until fully incorporated.

Add the shrimp back to the pan and season dish to taste with salt and pepper.