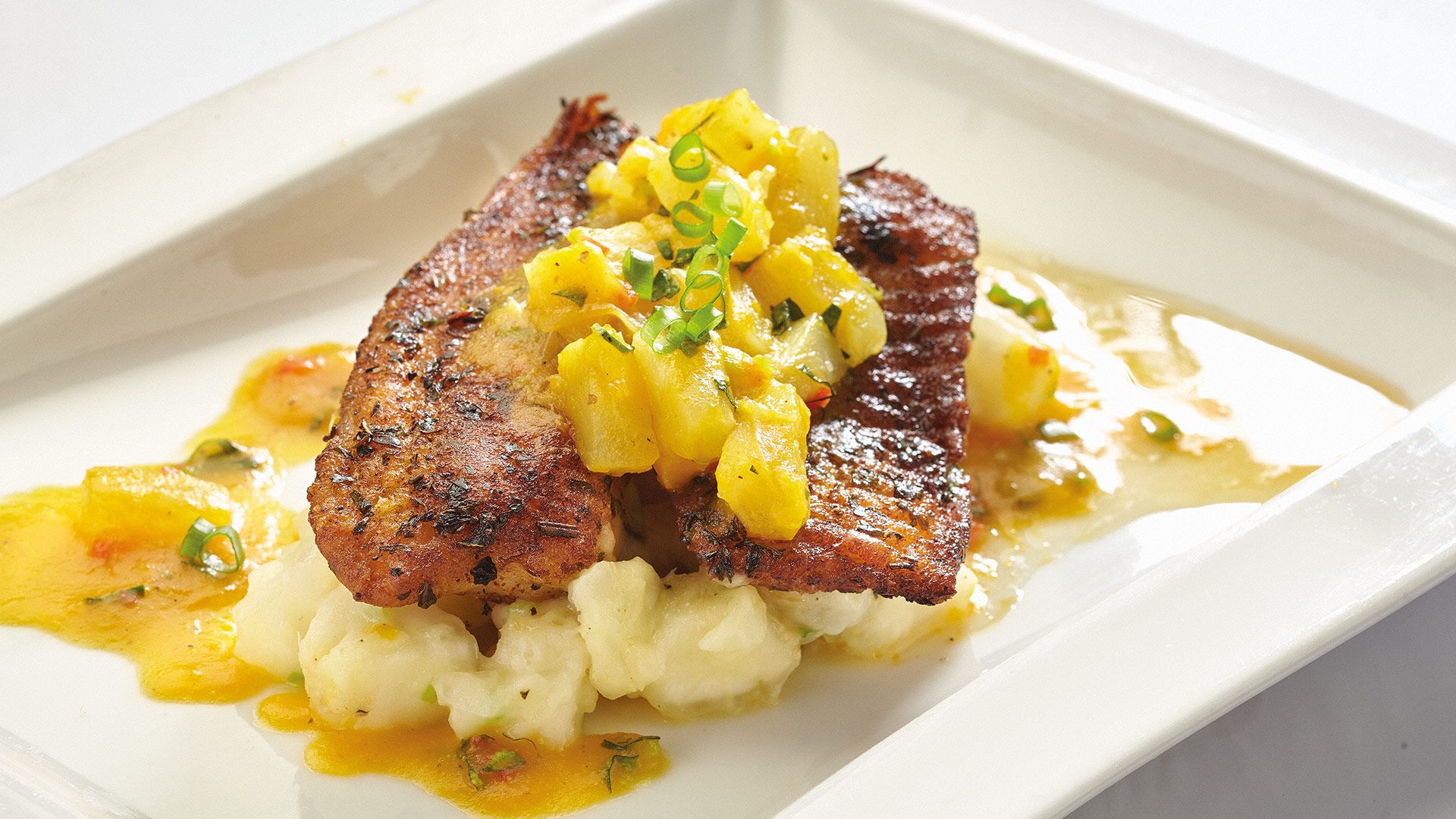 16 Jan

Spice Crusted Tilapia
Ingredients
2 each Ocean Delight Tilapia fillet

½ tsp. Parsley

½ tsp. Garlic powder

½ tsp. Onion powder

1 tsp. – Paprika

1 pinch Chilli powder

1 tsp. – Lemon zest

Salt and black pepper to taste

2 tbsp. Vegetable oil
Directions
Combine all dried herbs and spices in a small bowl mixing until fully incorporated.

Rub the mixture onto the fish thoroughly.

Heat sauté pan or griddle to medium heat.

Add oil to the pan, when oil is hot carefully place tilapia into pan to sear until brown on one side.

Flip fish over and continue to cook until completed on low temperature.

Remove from pan after 7 minutes of cooking, and serve.