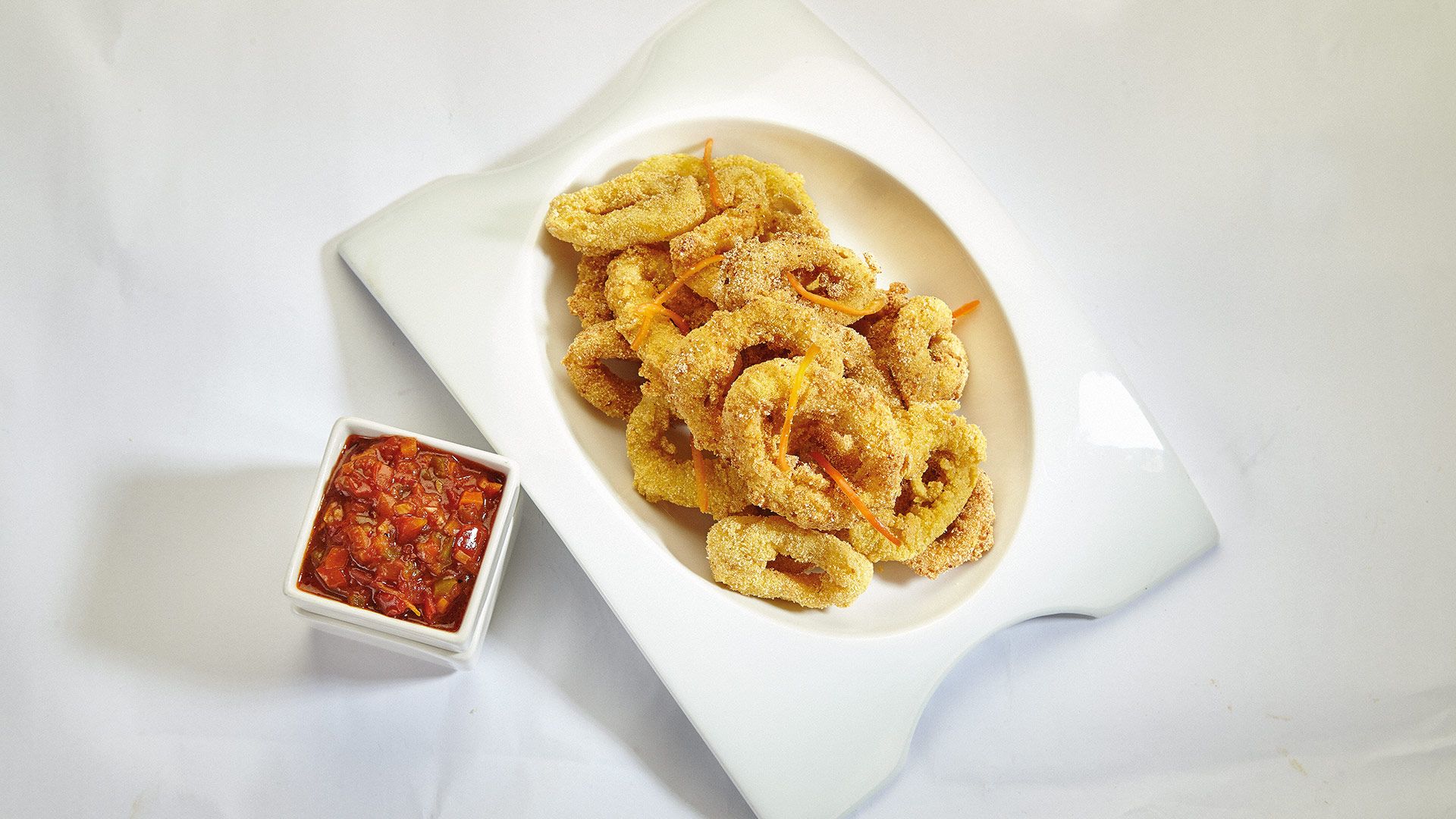 16 Jan

Cornmeal Crusted Squid Rings, Vegetable Salsa
Ingredients
Breading for 8 oz of (Squid rings)
2 each – Eggs

1 cup All Purpose Flour

1 ½ cup corn meal mixture (equal parts of corn meal and breadcrumbs)

½ cup Vegetable Oil (any desired frying oil)
Vegetable Salsa
4 oz. – Carrots

3 oz.- Onions

6 oz. – Tomatoes

3 cloves – Minced Garlic

1 tsp. – Geera powder

1 Each – Hot Pepper

½ cup – Ketchup

¼ cup – Chopped Chive

1 tbsp. – Chopped Shadon Beni

2 tbsp. – Vegetable Oil

             

Salt and Black Pepper to Taste

             
Directions
In a sauté pan, roast together carrots, onions, tomatoes, geera, sweet peppers, garlic, and hot pepper till well caramelized and soft with vegetable oil.

Add to the pot ketchup, chive and Shadon Beni. Blend until smooth.

Season to taste with Salt and Pepper.

In three bowls arrange flour, cornmeal mixture and eggs separately.

To bread squid, dip marinated squid pieces into the flour, lightly dust, then dip into the egg wash, and lastly into the cornmeal.

Heat oil to a moderately high heat (350 degrees F).

Fry squid pieces for 3 minutes. Set aside to drain.