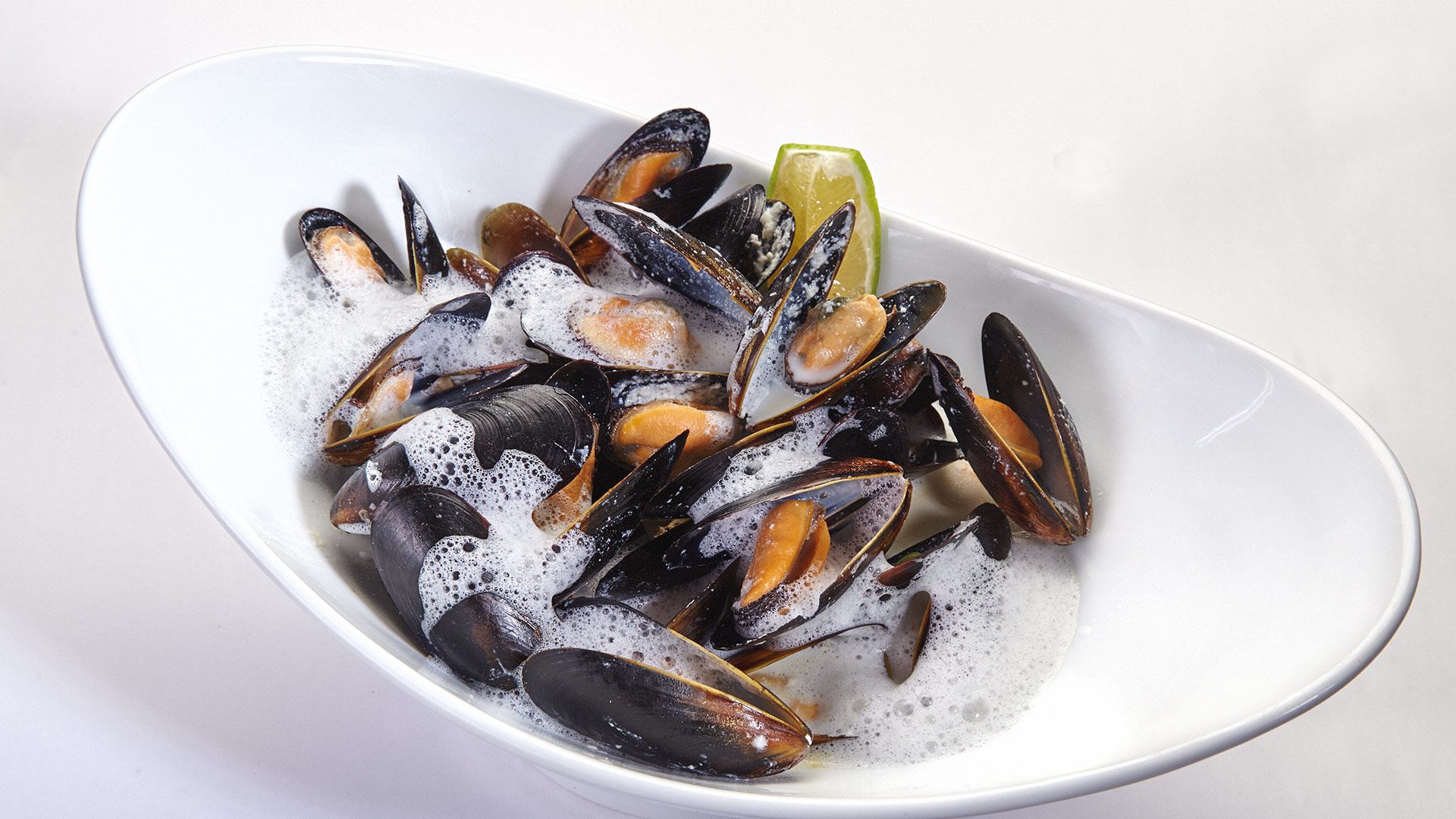 16 Jan

Steamed Chilean Mussels, Coconut Lemon Emulsion
Ingredients
½ bag – Ocean Delight Chilean Mussels

2 tbsp. Vegetable Oil

3 cloves – Minced Garlic

2 tbsp. – Diced Onions

2 each – Sliced Pimentos

1 tbsp. – Chopped Cilantro

1 tbsp. – Chopped Chive

1 ½ tbsp. – Lemon Juice

½ cup Coconut Milk Powder

2 cups – Water
Directions
Heat Sauté Pan with vegetable oil to a moderately high temperature.

Mix coconut milk powder and water to a cream and set aside.

Add aromatics (onions pimentos, garlic) stirring constantly for two minutes.

Add mussels and coconut milk mixture to the pan and leave to cover and steam for 4 minutes.

When all mussels are opened, season to taste with salt and pepper.

Add lime juice cilantro and chive after plating.